Published Date: August 24th, 2020
WEEKLY REPORT
TRUTH///AWAKENING///DISCLOSURE
REMOVING FEAR & THE DIVIDE, FLOWER OF LIFE MEDITATIONS, RECORD BREAKING CALIFORNIA FIRES
Bannon Indictment & Arrested, Documentary Plandemic / Indoctrination, 750 MM Genetically Modified Mosquitoes Released, HRC Hired Ghislaine's Nephew, 2 Hurricanes Enter Gulf, Increasing Meteorite Showers & Asteroid Threats, Loan Defaults Hit Record Highs, Portland Police Stand-down, NYC Will Never Recover, Brennan New Allegations
---
Removing Fear And The Divide / Next 12 Weeks 
By; Great Awakening Research Team, Magen & Tina
5 Steps to Evolutionary Transformation in Revolutionary Times
Once we've identified the old narrative in the process of rapidly being dis-assembled, we get to choose our individual perspectives which are a drop in the bucket of the collective narrative, also known as a paradigm shift. Here are 5 steps to facilitate that process.  Remember, "Hold the higher states as often as you can."  Don't expect to be perfect. You were created perfectly imperfect. Go with it.
TRANSFORMATION
We are moving into higher states of consciousness, shifting out of lower frequencies within our body and moving into higher frequencies.  This is occurring because the high-frequency light from the sun, which is consciousness, is moving into our bodies.  This light is continuously moving into our body and alchemizing the denser light within us which allows us to hold higher light/frequencies.  When we do this we move into higher states of consciousness.  We start to "be" differently.  By doing this we have access to higher states of consciousness/frequencies that we did not have access to before.  We hold the frequency within our physical body, and our physical form dictates our state of being.  We are starting to "be" more love, more abundant, more peace, more neutral, more allowing, more accepting, more in the moment, more unified, more flow state, all the higher states of consciousness.
The increase of light that is moving in our bodies is shifting and transforming us very quickly.  In every "now" moment, we are experiencing different thoughts, beliefs, behaviors, programs, limiting beliefs, everything that we experience in this third-dimensional reality.  When we are experiencing these emotions/beliefs/behaviors, we start to become aware of them; and if they do not feel right to you, that is because your body is telling you to alchemize it.  Surrender.  Do not try to control it. Allow yourself to see it, feel it, and choose different behavior.  Start to trust yourself and become the observer of your thoughts, without judgment.
FEAR and DIVIDE
There are two states of consciousness that will get louder and louder within the next couple of weeks.  One of them is fear, which has controlled the human collective for thousands of years.  We are bravely stating to begin to alchemize it.   When we experience fear, we feel controlled, silenced, we can't think or speak, as if we don't have a choice.  The other consciousness is a divide which feels like anger, rage, separation, and defensiveness.  Fear and divide are of lower frequencies.
We need to alchemize them by stepping out of these lower consciousnesses and into altered higher states of consciousness which feels different, such as feeling safe, feeling like you have choices, feeling that you are not separate from others, and feeling empathy and compassion.
Alchemizing and Ascension is a long process but these are massive shifts in consciousness that happen quickly.  Pay attention to what fear and divide feel like.  These lower consciousnesses will become louder and louder, and they will try to pull you into the fear and divide.
5 Steps to assist you in navigating through this:
1.  Remember that these are states of consciousnesses that are alchemizing.
2.  Observe before you react.  If you are in reaction, observe yourself reacting.  Observe yourself first.
3.  Listen to the narrative and storyline behind the fear and divide.  Why is someone trying to divide you?  What is that?  Why is someone wanting to create fear?  What is that?  Why is there so much hate and anger towards certain individuals and beliefs?
4.  Ask yourself, do I want to believe the narrative? Does this narrative feel good, and is there another belief or narrative that I can choose?
5.  Hold more love for yourself and others by becoming more empathetic and understanding.  Allow, trust, and accept by having compassion for everyone on Earth.
This is not about being right or wrong; it's about consciousness, ASCENSION.  Have compassion, love, and empathy for yourself and others.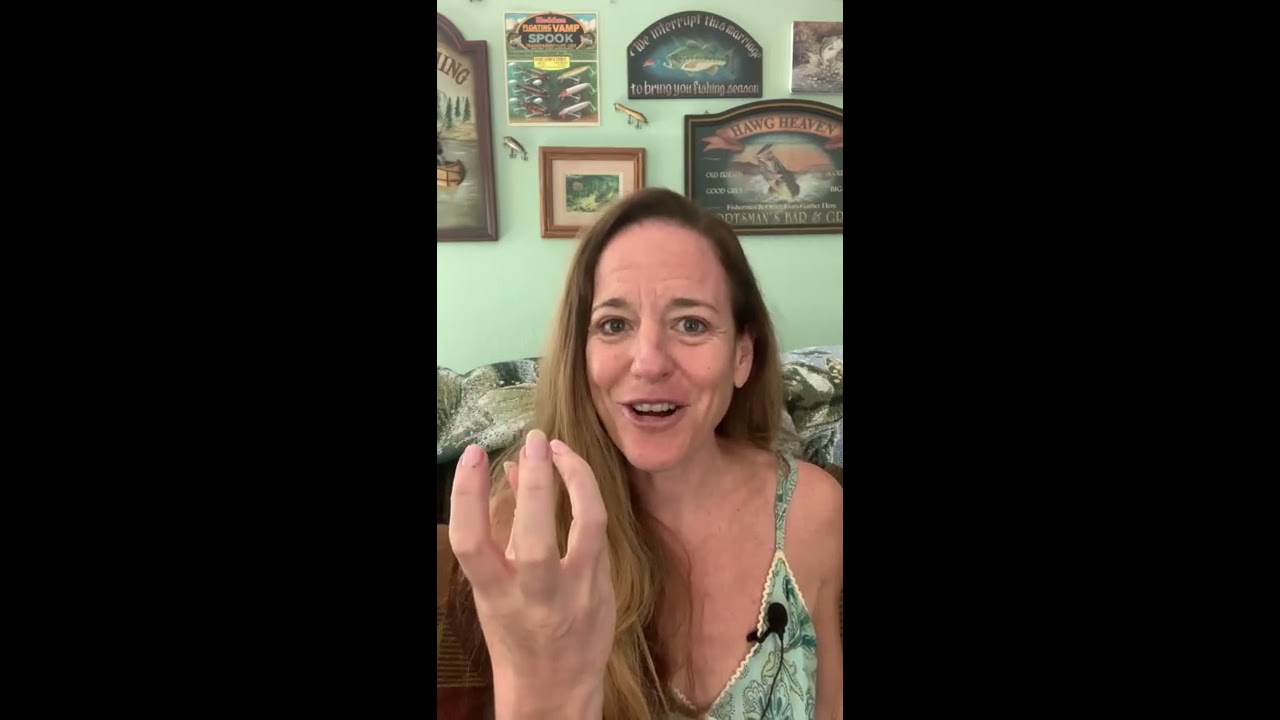 The Next 12 Weeks | And 5 Tips to Assist You
Looking for more support & Connection? Join our ONLINE COMMUNITY: THE STARGATE CIRCLE https://www.patreon.com/lorieladd Meditation to connect with your Star ...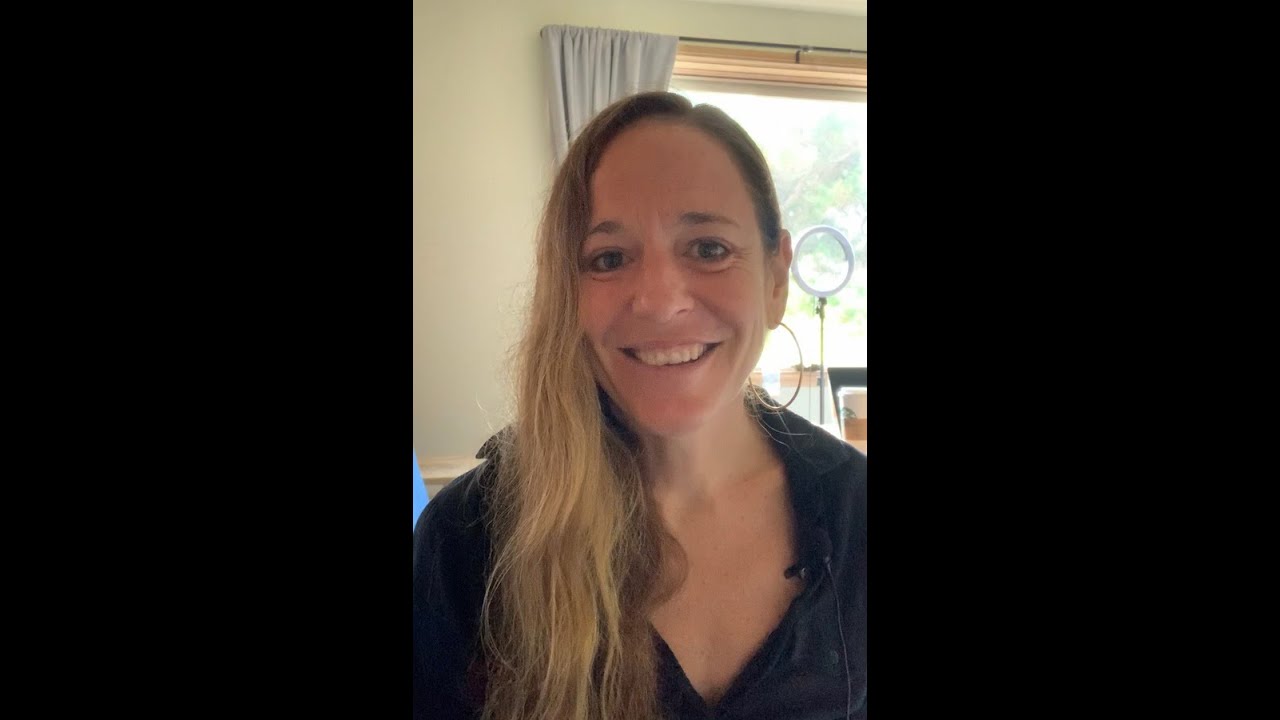 The Transformation / Lorie Ladd
Join our ONLINE COMMUNITY: THE STARGATE CIRCLE https://www.patreon.com/lorieladd LIONS GATE MEDITATION | $11 USD https...
---

The Flower of Life Meditations
Decisive moments will determine how the battle between the positive and negative timelines will play out.
The universe beyond our solar system is already experiencing vast restructuring as it enters the new cosmic cycle in which all creation will become aligned with the One.
Meanwhile, our solar system, and especially planet Earth, is experiencing the final purification. Now all focus is on Earth which is experiencing a strong planetary initiation during 2020:
Dark forces are trying to misuse the energy of this planetary initiation by subjecting humanity to Corona occult ritual:
https://www.wakingtimes.com/2020/07/16/exposing-the-occult-corona-initiation-ritual.
You can counteract the effects of this Corona ritual by reframing it. You can reframe isolation/ social distancing into meditative retreat; you can reframe hand washing into spiritual purification; and you can reframe mask-wearing into occult silence which is always needed before the initiation.
By doing so you can shift the energies of the negative Corona ritual into positive energies of spiritual initiation/breakthrough.
The planets in our solar system are orbiting the Sun and are creating interference patterns in the plasma field that significantly influences situations on this planet:
https://www.wakingtimes.com/2020/06/24/as-above-so-below-are-cosmic-forces-at-work-on-earth/
During the next two and a half months, until the beginning of November, there are three key astrological configurations that will determine the course of events. After early/mid-November, the influence of those three astrological configurations will diminish.
The next two weeks will include decisive moments which will determine to a great degree how the battle between the positive and negative timelines will play out.
Although the positive end result is secured, the way to there is not, and the Light Forces are asking everybody to do the Flower of Life meditation as often as they feel guided, in the next two weeks especially: 
https://www.welovemassmeditation.com/2019/08/daily-flower-of-life-meditation.html
The Light Forces are also asking people to visualize the Flower of Life grid encompassing the planet to help harmonize the situation:
Visualizing planet Earth and especially the planetary surface completely immersed in pink Light is also helpful.
There will be two key moments where more massive participation in the Flower of Life meditation would be advised.
The first one is the moment of Mars Saturn square which occurs on Monday, August 24th at  6:19 pm GMT. Flower of Life meditation at that moment will help dissipating the violent energy in the planetary energy field which will reach its peak at that moment.
The second one is the moment of heliocentric Eris Pluto square which happens on Monday, August 31st at noon GMT. Flower of Life meditation at that moment will help supporting the Light Force fleets which will be involved in critical operations in the Solar system and in sublunar space at that time.
Victory of the Light!
---
SAN FRANCISCO (AP) — Lightning-sparked wildfires in Northern California exploded in size Friday to become some of the largest in state history, forcing thousands to flee and destroying hundreds of homes and other structures as reinforcements began arriving to help weary firefighters.
More than 12,000 firefighters aided by helicopters and air tankers are battling wildfires throughout California. Three groups of fires, called complexes, burning north, east and south of San Francisco have together scorched 991 square miles (2,566 square kilometers), destroyed more than 500 structures and killed five people.
At least 100,000 people are under evacuation orders.
The number of personnel assigned to the sprawling LNU Complex — a cluster of blazes burning in the heart of wine country north of San Francisco — doubled to more than 1,000 firefighters Friday, Cal Fire Division Chief Ben Nicholls said.
"I'm happy to say there are resources all around the fire today. We have engines on all four sides of it working hand-in-hand with the bulldozers to start containing this fire, putting it to bed," Nicholls aid.
Fire crews with help from "copious amounts of fixed-wing aircraft" were working Friday to stop a large blaze from reaching communities in the West Dry Creek Valley of Sonoma County, he said.
The blazes, coming during a heat wave that has seen temperatures top 100 degrees, are taxing the state's firefighting capacity but assistance from throughout the country was beginning to arrive, with 10 states sending fire crews, engines and aircraft to help, Gov. Gavin Newsom said.
"We have more people but it's not enough. We have more air support but it's still not enough and that's why we need support from our federal partners," Newsom said.
Newsom thanked President Donald Trump's administration for its help a day after pushing back on Trump's criticism of the state's wildfire prevention work, saying that he has a "strong personal relationship with the president."
"While he may make statements publicly, the working relationship privately has been a very effective one," Newsom said.
There are 560 fires burning in the state, many small and remote but there are about two dozen major fires, mainly in Northern California. Many blazes were sparked by thousands of lightning strikes earlier in the week.
Tens of thousands of homes were threatened by flames that drove through dense and bone-dry trees and brush. Some fires doubled in size within 24 hours, fire officials said.
With firefighting resources tight, homes in remote, hard-to-get-to places burned unattended. CalFire Chief Mark Brunton pleaded with residents to quit battling fires on their own, saying that just causes more problems for the professionals.
"We had last night three separate rescues that pulled our vital, very few resources away," he said.
An anxious Rachel Stratman, 35, and her husband, Quentin Lareau, 40, waited for word Friday about their home in the Forest Springs community of Boulder Creek, in Santa Cruz County, after evacuating earlier this week. She knew one house burned but received conflicting information about the rest of the neighborhood.
---
This Week's Global News At a Glance
Officials in the Florida Keys approved a plan to release over 750 million genetically modified mosquitoes, despite objections by local residents and several environmental advocacy groups. The proposal – aimed at eradicating the Aedes aegypti species of mosquito that carries several deadly diseases including Zika, dengue, chikungunya and yellow fever – has already been approved by both state and federal bodies, with the EPA signing off on it in May. Named OX5034, the mosquito has been genetically altered to produce only female offspring which die in the larval stage, before they can hatch and start biting things. Only female mosquitoes suck blood, which they require to mature their eggs. Males feed on nectar and are not carriers for disease. To grow them to adulthood, however, the antibiotic tetracycline is added to the water – creating batches of sterile OX513A which would be allowed to mate with females, whose offspring would inherit the self-destruct programming and die.
[2014] New York City Mayor, Michael Bloomberg, recently announced that he will personally fund the creation of four charter schools in New York City. The announcement was welcomed by New York financier and education philanthropist, Jeffrey Epstein. Epstein, a long-time supporter of Bloomberg, has financed numerous charter schools across the country including the Maya Angelou schools in Washington DC, the highly acclaimed Bard High School Early College in New York City and the Harlem Link Charter School. Bloomberg's funding will come through his foundation, the Young Men's Initiative, which is also funded by George Soros' Open Society Foundations. Once approved by the state Board of Regents, the co-ed charter high schools will open in September 2014, alongside four public schools in five high-poverty neighborhoods: in Brooklyn, the South Bronx, Queens and East Harlem. Both the public and charter schools will share a board of trustees, with Melanie Hartzog, a former City Hall official for Health and Human Services, as a proposed member. In addition to funding charter and Head Start schools, The Jeffrey Epstein VI Foundation continues to be a staunch supporter of cutting edge science and science education. Jeffrey Epstein also founded the Program for Evolutionary Dynamics at Harvard University in 2003 with a $30 million grant. He is a former member of the Trilateral Commission, the Council on Foreign Relations, Rockefeller University, New York Academy of Science and sits on the board of the Mind, Brain and Behavior Committee at Harvard University.
Officials with Florida's Lakeland Linder International Airport were recently given quite the shock when personnel found a massive, live missile inside a shipping container during a routine inspection of incoming packages. Upon inspection, it was determined that the projectile was a live munition, but was unarmed at the time of discovery. It was further understood that the shipment arrived at the airport with pieces of a plane that belonged to Draken International, an American aerospace and defense company that operates a "commercial fleet of tactical ex-military aircraft." Draken International is a tenant of the airport and has been processing its shipments through the facility for several years.
No sooner had the ado over a picture of Bill Clinton receiving a neck massage from one of Jeffrey Epstein's accusers calmed down, than a new compromising detail sank in – that ex-Secretary of State Hillary Clinton "gifted" Alexander Djerassi, the nephew of Epstein's pal and ex-partner Ghislaine Maxwell, a position within her department, as reported by OK! Magazine. The young man was reportedly just out of college at the time and enjoyed "special treatment" from Hillary. Alexander Djerassi was a senior employee of Hillary Clinton and a Middle Eastern specialist. He assisted her with her work in her department and led Clinton on behalf of "Friends of the Syrian People" and the "Friends of Lybia". He was spotted again after a long time on the Virgin Islands, a stone's throw from Epstein's sex island, Little St. James Island. Ghislaine Maxwell's sister and party girl Isabel Maxwell married Dale Djerassi, the son of the Jewish inventor of the Anti-Conception pill Carl Djerassi, in 1984. After the divorce from Isabel, Dale became an artist. While son Alexander threw himself into politics. Both are on the board of the 'Djerassi Resident Artists Program' who transferred sums of money to Hillary Clinton to support her political campaigns.
There are no traces of poison in blood and urine samples from Russian opposition figure Alexei Navalny, Deputy Chief of Omsk Emergency Hospital Anatoly Kalinichenko told the press. "We are now talking about various possibilities of poisoning. At the moment, the analyses that have been performed, detected no presence of poisons or their traces in blood or urine", Kalinichenko said. While the diagnosis remains unclear, Navalny's press secretary Kira Yarmysh claimed that he could have been poisoned, speculating that something might have been poured into the tea he had at the Tomsk airport before boarding. CCTV footage, however, shows that he received the cup of tea from his aide Ilya Pakhomov, which means none of those who prepared the beverage could have known for whom it was intended. In the meantime, a special medical aircraft from Germany has arrived in Russia, as, according to reports, Navalny was expected to be transferred to the Charite hospital in Berlin. However, Russian medics believe that the patient's condition does not allow for transportation.
Not only the recent burning spats over Huawei and Beijing's introduction of a controversial security law in the former British colony of Hong Kong have added pressure to Sino-British ties, now the nuclear issue has come into play. One of those raising the question of the pair's collaboration in the field is former Conservative Party leader Iain Duncan Smith, who has called on the British government to effectively reassess China's role in the country's nuclear future, alluding to ongoing projects. "Our energy policy is in the hands of the Chinese", the MP said in a recent article published in The Telegraph, lamenting the second biggest economy's primary role in the nuclear domain: "Just in that one sector, we have complete domination by China when we should be strategically reviewing it". China General Nuclear Power (CGN), a top Chinese energy company, is currently working alongside France's EDF to construct a nuclear power plant at Hinkley Point, in southwest England that is due to be completed in 2025.
Bannon's hardly the first Trump associate to be hauled off in handcuffs, and while liberals celebrated the indictment with a social media victory lap, conservatives cried foul at what they saw as one-sided prosecution of their "side" – particularly with regard to New York's Southern District Court. Democrats commit fraud, too, they pointed out, zeroing in on former president and first lady Bill and Hillary Clinton and their Clinton Foundation nonprofit – a "pay to play slush fund," as one commenter described it. Many argued that the Clintons were protected by the "obviously corrupt" New York courts. Several users reminded the crusading New York district attorney that – according to former Clinton campaign director John Podesta's emails, at least – Clinton Foundation funds paid for Chelsea Clinton's wedding. While the Clinton Foundation has an A rating from Charity Watch – as its defenders repeatedly mentioned on Twitter – it's long been accused of staggering levels of corruption, and not just by conservatives with a partisan axe to grind. After 18 months probing the Foundation's finances, Wall Street analyst Charles Ortel reported the organization had taken in "illegal private gains of approximately $100 billion" between 1997 and 2016. The overlap between Foundation donors and recipients of Clinton's political largesse as Secretary of State – including over a dozen foreign governments – is difficult to dismiss, though the political power couple's defenders have certainly tried. A federal corruption probe into the Clinton Foundation reportedly wound up earlier this year without charges recommended, while a House hearing similarly went nowhere despite explosive testimony from a pair of forensic investigators insisting they had proof the NGO has long acted as a de facto "foreign agent" dedicated not so much to charity as "advancing the personal interests of its principals." Those investigators also weighed in on the Bannon indictment on Thursday, questioning why the Clinton Foundation wasn't being held to account.
Disturbing court documents allege that pedophile Jeffrey Epstein used his friendship with former US president Bill Clinton, to intimidate a 15-year-old girl into a "vicious, prolonged sexual assault."The documents claim that the victim, who is only identified as Jane Doe 15, met Epstein in early 2004 after being groomed by the sex offender's secretary. The teen, who grew up in a poor household in the Midwest, says in the filing that the well-connected financier had name-dropped Clinton as he trafficked her on his so-called "Lolita Express" private jet and pressured her into being sexually assaulted. Epstein made clear to Jane Doe 15 how powerful he was. He made a point of mentioning that he was close with Bill Clinton," the lawsuit against Epstein's estate reads. The lawsuit alleges that mentioning Clinton's name was part of how "Epstein conveyed to Jane Doe 15 how powerful he was and how helpful he could be in assisting Jane Doe 15 with her future goals, such as paying for college."
More than 1,000 people flee armed attacks in longstanding Chiapas dispute dispute between Aldama and Chenalhó. Since late October 2017, a territorial conflict over lands in the southern Mexican state of Chiapas has escalated rapidly, resulting in the forced displacement of more than 1,000 inhabitants. The conflict centres around a territorial dispute between the neighbouring Maya Tzotzil communities, where both claim the right to 60 hectares, which was mistakenly given to both communities in 1975 by the Land Reform Ministry. Although it has never been proven that the displaced Tzotzils (who are in a state of grave poverty, hunger, terror and forced displacement) are armed, federal and state officials operate under the theory that both groups are shooting. "Despite requests for intervention," says the The Fray Bartolomé de Las Casas Human Rights Center (Frayba), "the response is indifference charged with racism and discrimination from the federal and state governments."