We need your help to bypass censorship! Please share with your family, friends, and followers.
Published Date: March 30th, 2019
WEEKLY REPORT
TRUTH///AWAKENING///DISCLOSURE
DAYS OF ILLUMINATION, THE DEMISE OF GLOBALISM, ENERGY SHIFT HAPPENING
Special Report CCP Virus, DS Master Plan, Global Debt Jubilee, Netflix Explodes Under Quarantine, Crisis Predictions, Sacred Geometry, Earthquakes Rise, Global CEO's Resigning, Solar Flares & Pineal Gland
CCP Virus US & Global Maps, Infection & Mortality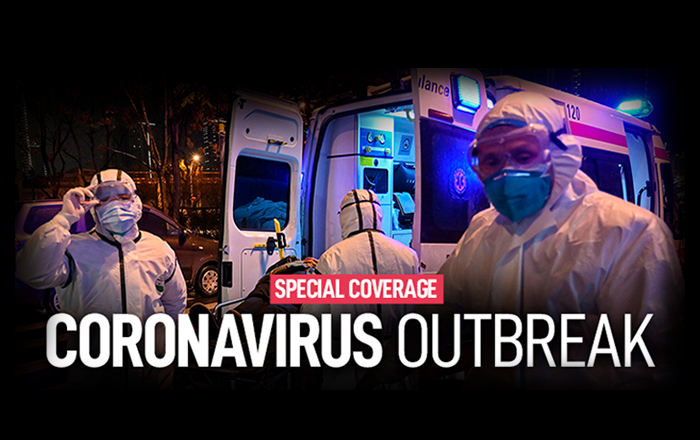 Coronavirus Updates by The Epoch Times
Get Coronavirus Daily Updates. Be safe. Get informed and know the facts. Coronavirus outbreak special coverage.
10 Days of Illumination / 3 Day Blackout / Mass Arrests
The fake end-times scenario now unfolding in the West will soon get more fantastical, so sit back and enjoy the show. Although it may seem scary at times, the real aim is to create a better world, "10 Days of Illumination". So far over 30 countries and a billion people are on lockdown as part of the show.
March Corona Virus Outbreak Update: Twelve states have ordered residents to stay home except for travel to essential places like grocery stores or pharmacies, orders that cover more than a third of Americans. 770,293 cases worldwide, 156,818 in US; 36,939 deaths worldwide, 2,871 in US.
The Battle for Planet Earth is reaching a climax as opposing forces try to use the "coronavirus pandemic" to achieve their agendas.  The liberation forces are using the lockdown as an opportunity to arrest senior Khazarian Mafiosi, while the Satanists are hoping to vaccinate and microchip the general public back into submission, multiple sources agree.  It's almost as if reality is bifurcating, with one version filled with fear and death and other in breathless anticipation of planetary liberation.
First, let's look at what the white hats are saying.  Japanese Prime Minister Shinzo Abe, French President Emmanuel Macron, German Chancellor Angela Merkel, Prince Charles of the UK and many others will be or have been "coronavirused" (arrested), according to CIA and Pentagon white hats.  One CIA source says:
"They are putting out disinformation to keep this as classified as possible."   Merkel is going to have a third test and Macron also tests positive.  This is code for they are being removed."
He adds, "Abe is going to collapse the country's economy because he works directly for the cabal so he has to be removed. (Since this is the age of deep fake computer graphics, here in Japan I will keep in touch with press ID carrying colleagues to see if the real Abe vanishes)."  Pentagon sources agree and say, "regime change may also happen in Japan as Shinzo was forced to delay the Tokyo Olympics for one year."
Maybe it's the fear of American assassins coming for Abe that has prompted Japan to consider an entry ban on all American citizens. http://www.asahi.com/ajw/articles/13252339
In any case, a purge has clearly accelerated inside the U.S.  Pentagon sources say:
"The Navy hospital ship USNS Mercy arrived at LA on March 27th and its sister USNS Comfort to NYC on March 30th but they may provide neither mercy nor comfort for arrested Zionists and pedos.  Also, truckers have been ordered to not deliver to New York as [U.S. President Donald] Trump personally went to Norfolk, Virginia to send off USNS Comfort to New York City."
Now let us look at what the dark side is up to.  In the video at the link below, starting around the 15:20 mark, Bill Gates is calling for only people who have a vaccination certificate to be allowed to travel. https://www.youtube.com/watch?v=D5oQp-GVMJU&feature=youtu.be
We need your help to bypass censorship! Please share with your family, friends, and followers.