Published Date: July 8th, 2019
WEEKLY REPORT
TRUTH///AWAKENING///DISCLOSURE
EPSTEIN ARREST, 2,000 UNSEAL DOCUMENTS, WESTCOAST EARTHQUAKE ALERT, RECORD GLOBAL WEATHER EXTREMES, PRESIDENTIAL SALUTE TO AMERICA
IG, DOJ, & AG Investigations Completed, Government Confirms UFO Sightings, Trump's Surprise NK Visit, Toxic Agriculture Exposed, Healing 432 Hz Frequencies, US Increases Iran Sanctions
The battle over an undeclared Western civil war pitting "The Deep State against The Alliance" was revealed in the news in the form of various seemingly unrelated news events.  These included the sinking of a Russian submarine, China Lake earthquakes at a U.S. naval base, the arrest of pedophile blackmailer Jeffrey Epstein, and more. from Weekly News and Geo-Political Analysis
Beginning with a Russian submarine.  Fourteen senior Russian naval officers, including seven admirals, were killed aboard a top-secret Russian submarine last week, according to news reports and official Russian government sources.
https://www.independent.co.uk/news/world/europe/russia-submarine-accident-fire-nuclear-reactor-catastrophe-sailors-dead-a8991531.html?utm_source=reddit.com
What is not being reported is that the submarine was attacked in revenge for the sinking of an Israeli submarine in the Persian Gulf, according to Russian and U.S. military sources.  Early reports, since deleted, on the Mossad-linked Debka site tried to blame the sinking of the Russian sub on the Americans, in yet another obvious Israeli attempt to start World War III.
Not just one but two quakes at China Lake Naval Air Weapons Station in Southern California."  Seismographs of the California quakes bear the distinctive signs of being the result of explosions and not natural forces.  Please start at the 2:28 second mark on this video to confirm.
https://www.youtube.com/watch?v=LkFROWO98Fg&feature=youtu.be
The Russian submarine controlled a Russian doomsday nuclear unmanned underwater drone, and the officers died preventing it from being launched, Russian sources say.  That's why the families of the dead Russian soldiers were told their relatives averted a "planetary disaster."
https://www.independent.co.uk/news/world/europe/russia-submarine-accident-fire-nuclear-reactor-catastrophe-sailors-dead-a8991531.html?utm_source=reddit.com
It is interesting in this context that Jeb Bush put out the following Tweet just hours before Trump announced the victory of the Deep State:
"It is a fact of American history that three of the five Founding Father Presidents died on the Independence Day anniversary.  But was it just a coincidence?"
https://twitter.com/JebBush/status/1146751095756197888
"The takedown of Israel, pedos, and Zionist blackmail operation began July 6 with Mossad agent Jeff Epstein arrested for the sex trafficking of minors, and this may lead to many more arrests," our sources say.
A look at Epstein's little black book reveals, among many others, the following names:  Tony Blair, Richard Branson, Edgar Bronfman, Bill Clinton, Prince Pierre d'Arrenberg, Steve Forbes, Dustin Hoffman, Mick Jagger, Michael Jackson, Senator Edward Kennedy, Henry Kissinger, Rupert Murdoch, Jessica and Hannah Rothschild (English side) and Evelyn and Edward de Rothschild (French side), Prince Salman Saud, and Larry Summers.
https://www.scribd.com/doc/257106594/JEs-LBB
While being in Epstein's black book itself is not a crime, it is a good indicator that people in the book were tempted with underage sexual partners and subsequently filmed and blackmailed if they succumbed to this temptation.  Donald Trump was also a visitor to this island, and presumably, time will tell if he resisted temptation or not.
Since Trump's Russia investigator Robert Mueller was close to Epstein, and since fired FBI director James Comey's daughter is part of the team that arrested Epstein, we can be sure Trump's involvement (if any) will not be glossed over.
http://stateofthenation2012.com/?p=109497
https://www.linkedin.com/in/maurene-comey-09022897/
https://twitter.com/alexsalvinews/status/1147728721383571461
The fallout from the Epstein arrest is likely to continue for some time.  However, the fact that he was arrested and 2,000 pages of information related to his previous arrest and conviction have been made public means this will not be swept under the carpet.  Thus, it is a major victory against the Deep State.
Extreme Global Weather continues with record high temperatures across EU, Alaska, and fires reported in Spain, and Alaska. As Europe braces for this weeks record heat wave. The opposite reports of record cold temperatures Torranto Canada.
A freak hail storm has struck Guadalajara, one of Mexico's most populous cities, burying vehicles in a deluge of ice pellets up to two meters deep.
"I've never seen such scenes in Guadalajara," said the state governor, Enrique Alfaro.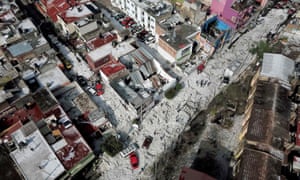 "Then we ask ourselves if climate change is real. These are never-before-seen natural phenomenons," he said. "It's incredible."
This Week's Report At a Glance
Thank you to our readers and subscribers for your continued support.  If you would like to further help the Great Awakening Team and our efforts, you can donate, sign up for a paid subscription, or purchase something from the GAR shop.
– The Great Awakening Team
Sex Trafficking Arrest / DECLASS
User Guide /// Our Positive Outlook /// The Big Picture  /// Overview – Summary /// Topic Descriptions /// Great Awakening Map /// Deep State Map /// Programming /// Article Classification
---
FOURTH OF JULY 2019
Special Edition
---
"Hot Topics"
---