GREAT AWAKENING REPORT • August 2020 • Volume III • Chapter VIII 
BIG TECH "MONOPOLY POWER", GHISLAINE MAXWELL'S UNSEALED FILES, NEW LETTER OF HOPE
Covid 19 No's Misleading, US Defining Censorship, Clinton Cash, Buckminster Fuller's Lectures, China's Three Gorges / Yangtze Dams Flooding, Hollywood Systemic Pedophilia, Kevin Shipp's Shadow Gov., Fed Cobra Effect, New Hurricane Threats, 5 Asteroids Near Earth Orbit, Healing Protection Protocols
Big Tech Firms Enjoy "Monopoly Power", Should Be "Heavily Regulated": House Judiciary Chair
Big tech CEOs took a beating from both sides on Wednesday, with Democrats on the House Judiciary antitrust subcommittee hammering the heads of Facebook, Amazon, Google and Apple over anti-competitive conduct, and Republicans on the committee focusing on bias against conservatives.
Representative David Cicilline, the chairman of the antitrust subcommittee, grilled Sundar Pichai, Google's chief executive, about how Google steers traffic to its own search pages and products. Representative Jerrold Nadler of New York asked Mark Zuckerberg, Facebook's top executive, about emails he wrote describing Instagram as a potentially disruptive competitor before the company acquired the firm. And Representative Hank Johnson of Georgia pushed Tim Cook of Apple on whether his company exerts unfair dominance over app developers in its app store. –NYT
Wrapping up the five-plus hour session, Chairman Rep. David Cicilline (D-RI) said during his closing statements that all four companies are monopolies, saying "These companies, as they exist today, all have monopoly power," adding "Some need to be broken up" and "heavily regulated."
"Their control of the marketplace allows them to do whatever it takes to crush independent businesses and expand their own power," Cicilline added.
"They're engaged in behavior that's anticompetitive, which favors their own products and services, which monetizes and weaponizes data, which compromises the privacy of their users and which creates a competitive disadvantage for companies attempting to enter the marketplace."
Republicans on the committee – particularly Rep. Jim Jordan (R-OH), grilled the CEOs over political bias.
Jordan accused the companies of being "out to get conservatives."
"I'll just cut to the chase," said Jordan during opening remarks. "Big Tech is out to get conservatives. That's not a suspicion, that's not a hunch — that's a fact."
"We're 97 days before an election, and the power … these companies have to impact what happens during an election, what American citizens get to see before their voting, is pretty darn important," said Jordan.
Later in the hearing, Jordan dug into Pichai, repeatedly demanding assurances that Google would not tip the scales for the Democrats in November.

"Can you assure Americans today you won't tailor your features to help Joe Biden in the upcoming election?" asked Jordan, who mentioned reports of a "silent donation" the company made to the Clinton campaign in the 2016 election cycle.

Jordan had to repeat the question several times during his allotted five minutes before Pichai finally uttered, "You have my commitment."

Jordan's grievances notwithstanding, lawmakers on both sides of the aisle were united in holding the tech titans' feet to the fire, amid bipartisan concerns that they've developed a stranglehold on the internet and American life. –NY Post
The CEOs defended their businesses, with Bezos arguing that " Every day, Amazon competes against large, established players like Target, Costco, Kroger and, of course, Walmart — a company more than twice Amazon's size."
Mark Zuckerberg painted Facebook as an "American success story" and an underdog compared to his competitors.
"[The] most popular messaging service in the US is [Apple's] iMessage," he said. "The most popular app for video is [Google's] YouTube. The fastest-growing ads platform is Amazon, the largest ads platform is Google. And for every dollar spent on advertising in the US, less than 10 cents is spent with us," he said.
Rep. Pramila Jayapal rejected Zuck's framing, firing back "When the dominant platform threatens its potential rivals, that should not be a normal business practice."
"Facebook is a case study, in my opinion, in monopoly power, because your company harvests and monetizes our data, and then your company uses that data to spy on competitors and to copy, acquire and kill rivals. Facebook's very model makes it impossible for new companies to flourish separately, and that harms our democracy, it harms mom-and-pop businesses and it harms consumers."
Tim Cook defended Apple's App Store amid accusations that the company has unfairly blocked apps which rival its in-house products, along with the 30% cut the company takes from in-store purchases.
"I'm here today because scrutiny is reasonable and appropriate," he said, adding "If Apple is a gatekeeper, what we've done is open the gate wider."
But, as the Post explains, "It was the frequently evasive Pichai, however — defending Google's far-reaching online ad business — who seemed to catch most of the flak."
Cicilline charged that Google has "evolved from a turnstile to the rest of the Web, to a walled garden that increasingly keeps users within its sites.

"It used its surveillance over Web traffic to identify competitive threats and crush them," continued Cicilline. "It has dampened innovation and business growth … virtually ensuring that any business that wants to be found on the Web paid Google a tax." –NY Post
"Our founders would not bow before a king," said Cicilline. "Nor should we bow before the emperors of the online economy."
Update (1615ET):
In an interesting exchange, Rep. Jamie Raskin (D-MD) read an email which Amazon's Jeff Bezos sent to his staff saying "We're buying market position, not technology."
While the tech titans mostly stuck to their prepared remarks at the beginning of today's testimony, Facebook's Mark Zuckerberg veered off script – pointing out that Google is the largest online advertising platform in the world, while Amazon is growing the fastest.
"In many areas, we are behind our competitors," he said. "The most popular messaging service in the U.S. is iMessage. The fastest growing app is TikTok. The most popular app for video is YouTube. The fastest growing ads platform is Amazon. The largest ads platform is Google. And for every dollar spent on advertising in the U.S., less than ten cents is spent with us."
Translation: Facebook couldn't possibly commit antitrust violations with these advertising behemoths at the head of the pack.
*  *  *
The CEOs of Amazon, Google, Apple and Facebook will testify before House lawmakers over allegations of anti-competitive practices. For members of the House Judiciary antitrust subcommittee, it will be their sixth hearing in their investigation into Silicon Valley antitrust accusations.
Watch Live (the 'virtual' hearing is due to start at 1200ET):
*  *  *
The four CEOs have now released their prepared remarks.
Amazon CEO Jeff Bezos:
Apple CEO Tim Cook:
Google CEO Sundar Pichai:
Facebook CEO Mark Zuckerberg: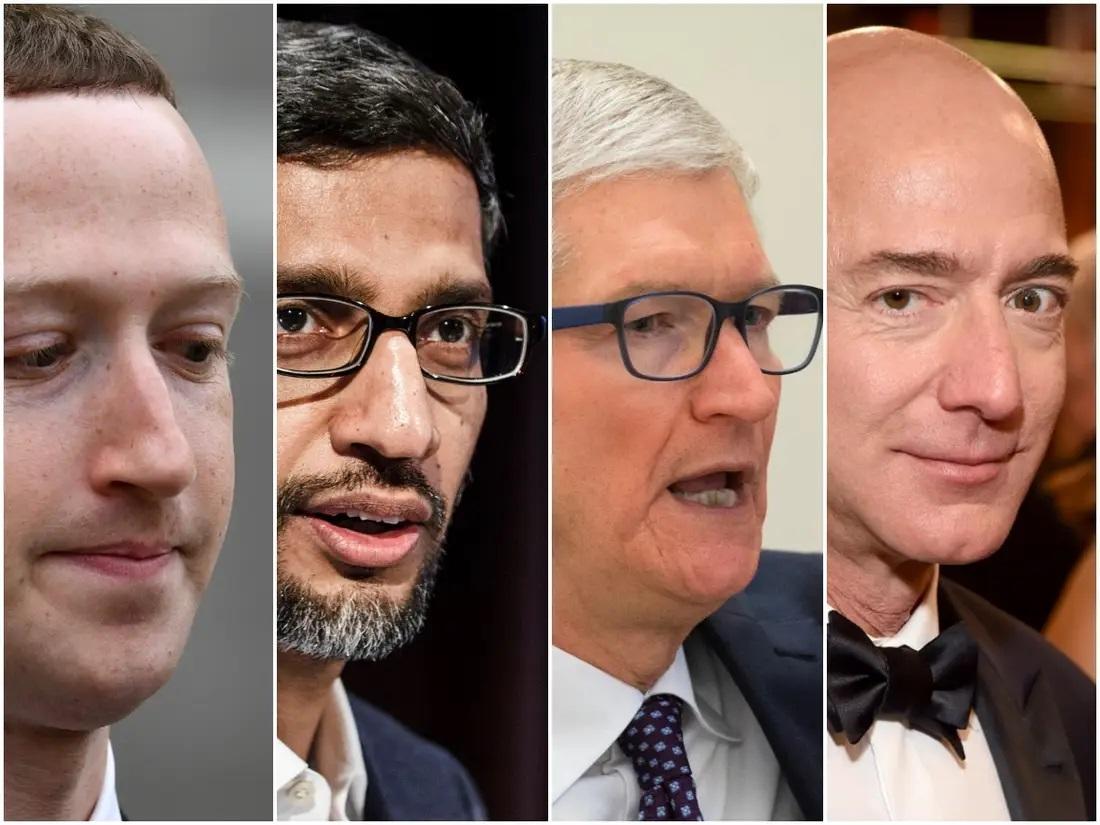 As Politico notes, "The session also arrives as scrutiny of the behemoths is surging across the globe, including an expected Justice Department antitrust case against Google and the recent launch of two European probes of potential anticompetitive behavior by Apple."
It will also mark the first time Jeff Bezos, the world's richest person, has offered testimony before Congress – albeit via videoconference, while House Judiciary lawmakers will attend both virtually and in-person in a hybrid format, according to the report.
That said, today's 'showdown' could go one of two ways; fireworks, or snoozefest. If House Democrats jump off script from antitrust issues and press the CEOs over online hate speech, or if GOP members drill them on anti-conservative bias, things could get interesting.
Even the format of the questioning – four elite CEOs, all appearing by videoconference because of the coronavirus pandemic – could make it harder for the members to land a glove on the companies' varied issues, ranging from Google's and Facebook's command of digital ad revenue to Apple's control of its App Store and questions about whether Amazon misled Congress. –Politico
"The discussion will go well beyond antitrust," said Carl Szabo, VP and General Counsel of NetChoice, a tech trade group which counts Google, Amazon and Facebook as members. "It will go into issues of election interference, or conservative bias, or any of the other issues de jour on which we like to saddle tech."
As we detailed previously, here's what to expectassuming things go according to plan:
Lawmakers will likely question Bezos about whether an Amazon lawyer misled the Judiciary Committee last summer by claiming the company doesn't use data collected from third-party vendors to launch competing products of its own.
In fact, according to the Wall Street Journal, Amazon employees did just that – which prompted Judiciary leaders to question whether a criminal referral was appropriate for perjury charges. The company disputed WSJ's report, and said it did not 'intentionally mislead' the Committee – while also promising to conduct an internal investigation.
Facebook's Mark Zuckerberg will likely face questions over acquisitions of former rivals WhatsApp and Instagram, while Sen. Elizabeth Warren (D-MA) and others have called for regulators to break up the social media giant.
Other items of inquiry will include how Facebook handles its trove of data collected from more than 2 billion users, including whether it is for anticompetitive purposes.
"There's a real fear that no other competitor could ever successfully launch a social media platform because it could never match Facebook's troves of data, which, given their record, it's a serious threat to users," Rep. Joe Neguse (D-CO) told Politico.
Google's Sundar Pichai will have to answer for whether the company amplifies its own search services to the detriment of competitors and consumers seeking maps, videos or other services.
Separately, questions will be asked over whether their domination of online advertising has harmed smaller businesses as well as news outlets.
The committee has also accused the company of being less than forthright in its past testimony, including on questions such as what percentage of searches on the company's engine lead to website referrals not on Google.

Google has separately been a frequent target of Republican allegations of anti-conservative bias on its video sharing platform YouTube, a topic that is expected to come up again at Monday's hearing. Google and other major tech platforms deny those charges. Democrats, meanwhile, have taken issue with the company's handling of hate speech and misinformation on YouTube. –Politico
Lastly, Apple CEO Tim Cook will face questions over how the company has handled its app store.
"Because of the market power that Apple has, it is charging exorbitant rents — highway robbery, basically — bullying people to pay 30 percent or denying access to their market," Rep. David Cicilline (D-RI) told The Verge in June. "It's crushing small developers who simply can't survive with those kinds of payments. If there were real competition in this marketplace, this wouldn't happen."
---
The Maxwell Family Business: Espionage
BY 
(Whitney Webb) Ghislaine Maxwell is hardly the only Maxwell sibling to continue their father's controversial work for intelligence, with other siblings carrying the torch specifically for Robert Maxwell's sizable role in the PROMIS software scandal and subsequent yet related hi-tech espionage operations.
by Whitney Webb, July 28th, 2020
Many were surprised to learn earlier this month that the key co-conspirator in Jeffrey Epstein's intelligence-linked sexual blackmail operation, Ghislaine Maxwell, had been in hiding in New England since Epstein's arrest and subsequent "suicide" last summer. Her recent arrest, of course, has returned attention to the Epstein scandal and to Ghislaine's ties to the entire operation, in which she played a central and crucial role, arguably more so than Epstein himself.
Ghislaine was first reported to be living in New England at the mansion of her alleged boyfriend Scott Borgeson on August 14th of last year. Though Maxwell is believed to have stayed there until purchasing the nearby New Hampshire home where she was arrested, attention from her presence on the East Coast was immediately and sensationally re-directed to the West Coast when, a day later on August 15th, the New York Post published a picture allegedly depicting Maxwell reading a book on "CIA operatives" at an In-N-Out Burger in Los Angeles, California. The photo was later revealed to have been photoshopped and a fake, but ultimately served its purpose in distracting from her actual location in New England.
While the media frenziedly covered the fake In-N-Out Burger photo, the appearance of an unexpected visitor nearby Borgeson's mansion succeeded in largely slipping under the radar. On August 18th, Ghislaine's sister Christine was spotted "packing up a number of bags" into a SUV just a few miles from Borgeson's "secluded beachfront" home. Christine, who currently lives and works in Dallas, Texas, declined to comment on why she was visiting the exact area where Ghislaine was allegedly hiding at the time.
Book Sexual Blackmail: A Modern History
Out of the seven Maxwell siblings, Ghislaine Maxwell has undoubtedly received the bulk of media scrutiny both in recent years and arguably ever since the suspected homicide of the family patriarch, Robert Maxwell, in 1991. In the years since his death, Robert Maxwell's close ties to Israeli intelligence and links to other intelligence agencies have been documented by respected journalists and investigators including Seymour Hersh and Gordon Thomas, among others.
While Ghislaine's own ties to intelligence have since come to light in relation to her critical role in facilitating the Jeffrey Epstein sexual blackmail operation. Little, if any attention, has been paid to her siblings, particularly Christine and her twin sister Isabel, despite them having held senior roles at the Israeli intelligence front company that facilitated their father's greatest act of espionage on Israel's behalf, the sale of the bugged PROMIS software to the U.S. national laboratories at the heart of the country's nuclear weapons system.
Not only that, but Christine and Isabel later became directly involved with technology-based business ventures that directly involved Ghislaine during the very period she worked with Epstein on behalf of Israeli and U.S. intelligence to ensnare powerful U.S. political and public figures in a sexual blackmail scheme involving minors. At the time, Ghislaine described her profession to a number of newspapers as "an internet operator." Then, after this venture's multi-million dollar sale to a competitor, Christine and Isabel became involved with successors to the PROMIS software scandal that were closely tied to U.S. intelligence and Israeli intelligence, respectively.
Ghislaine herself also became involved in these affairs, as did Jeffrey Epstein following his first arrest, as they began courting the biggest names in the U.S. tech scene, from Silicon Valley's most powerful venture capital firms to its most well-known titans. This also dovetailed with Epstein's investments in Israeli intelligence-linked tech firms and his claims of having troves of blackmail on prominent tech company CEOs during this same period.
With Ghislaine's name and her ties to intelligence now inking their way back into the media sphere, detailing the decades-long course of these technology-focused espionage operations and their persistent ties to the Maxwell sisters demands the attention it deserves, as the need to air out the real Maxwell family business – espionage – is now greater than ever before.
Trap doors and Treason
One of the most brazen and successful operations conducted by Israeli intelligence on a global scale is undeniably its sale of a bugged software program to governments, corporations and major financial and scientific institutions around the world. That software program, known as the Prosecutor's Information Management System or by its acronym PROMIS, was orginally created and marketed by Inslaw Inc., a company created by former NSA official Bill Hamilton and his wife Nancy.
In 1982, Inslaw leased its revolutionary PROMIS software to the U.S. Justice Department, then headed by arch neocon Edwin Meese III, Ronald Reagan's most trusted advisor and who would later go on to advise Donald Trump following the 2016 election. The success of the software, which allowed integration of separate databases and information analysis on a previously unimaginable scale, eventually caught the attention of Rafi Eitan, the notorious and legendary Israeli spymaster and handler of the "most damaging spy" in American history, Jonathan Pollard. Eitan, at the time, was serving as the then-head of the now defunct Israel intelligence service known as Lekem, which focused specifically on espionage related to scientific and technical information and discoveries.
Eitan had first learned of PROMIS from Earl Brian. Brian was a long-time associate of Ronald Reagan who had previously worked for the CIA in covert operations and had been in charge of Reagan's healthcare program when Reagan was governor of California. Brian often bragged of the nickname he had acquired in overseeing that health care initiative – "the man who walked over the dead." In 1982, however, Brian was attempting to build a business empire, in which then-AG Ed Meese's wife was a major investor, and he had first met Eitan while attempting to sell a healthcare system in Iran.
Brian divulged the efficacy of PROMIS, but – instead of praising its revolutionary approach to data analysis – expressed his frustration that the software enabled U.S. federal investigators to successfully track and target money laundering and other financial crimes. He also expressed frustration that he had been left out of the profits on PROMIS, the development of which he had followed closely for several years.
As their conversation wore on, Eitan and Brian hatched a plan to install a "trapdoor", today more often referred to as a back door, into the software. They would then market PROMIS throughout the world, providing Israeli intelligence and allied elements of U.S. intelligence with a direct window into the operations of its enemies and allies while also netting Eitan and Brian massive profits for the sale of the software. Brian, of course, would also be able to use PROMIS to circumvent authorities investigating financial crimes.
Book Confessions of a D.C. Madam: The Politics of Sex, Lies, and Blackmail
According to the testimony of ex-Mossad official Ari Ben-Menashe, after a copy of PROMIS was obtained by Israeli military intelligence (via direct collusion with the U.S. Department of Justice), Ben-Menashe contacted an Israeli American programmer living in California on Eitan's orders. That programmer then planted a "trapdoor" or back door into the software that would allow Lekem covert access to any database connected to a device on which the software was installed.
Once the back door was present, Brian attempted to use his company Hadron Inc to market the bugged PROMIS software around the world, though he first had tried to buy out Inslaw to do so. Unsuccessful, Brian turned to his close friend, then-Attorney General Ed Meese, and the Justice Department then abruptly refused to make the payments to Inslaw that had been stipulated by the contract, essentially using the software for free, which Inslaw claimed to be theft.
Meese's actions would force Inslaw into bankruptcy and Inslaw subsequently sued the Justice Department, with a US court later finding that the Meese-led department "took, converted, stole" the software through "trickery, fraud and deceit." With Inslaw out of the way, Brian sold the bugged software to Jordan's and Iraq's intelligence services, a major boon for Israel, and to a handful of companies. Despite this, Eitan was unsatisfied with Brian and Hadron and he quickly turned to the person he thought could most effectively market and sell PROMIS to governments of interest all over the world, Robert Maxwell.
First recruited as an asset of Israeli intelligence in the early 1960s, Maxwell's standing with Israeli intelligence would strengthen considerably beginning in the early 1980s, when he purchased a web of Israeli companies, many of which were official "service providers" for the Mossad. One of these companies, a computer firm called Degem, had been used for years to provide cover to Mossad assassins that conducted kidnappings and murders in Latin America and Africa.
Through Degem and other Maxwell-owned companies based in Israel and elsewhere, Maxwell marketed PROMIS so successfully that Israeli intelligence soon had access to the innermost workings of innumerable governments, corporations, banks and intelligence services around the world. Many of Maxwell's biggest successes came in selling PROMIS to dictators in Eastern Europe, Africa and Latin America. Following the sale and after Maxwell collected a handsome paycheck, PROMIS' unparalleled ability to track and surveil anything – from cash flows to human movement – were used by these governments to commit financial crimes with greater finesse and used to hunt down and disappear dissidents. Israeli intelligence, of course, watched it all play out in real time.
In Latin America, for instance, Maxwell sold PROMIS to military dictatorships in Chile and Argentina, which were used to facilitate the mass murder that characterized Operation Condor as the friends and families of dissidents and so-called subversives were easily identified using PROMIS. PROMIS was so effective for this purpose that, just days after Maxwell sold the software to Guatemala, its US-backed dictatorship rounded up 20,000 "subversives" who were never heard from again. Of course, thanks to the back door in PROMIS, Israeli intelligence knew the identities of Guatemala's disappeared before the victim's own families. Israel was also intimately involved in the arming and training of many of the same Latin American dictatorships that had been sold the bugged PROMIS software.
Though Israeli intelligence found obvious use for the steady stream of sensitive and classified information, their biggest prize was yet to come – top secret government laboratories in the United States. Eitan tasked Maxwell with selling PROMIS to US labs in the Los Alamos complex, including Sandia National Laboratory, which was and is at the core of the US nuclear weapons system. Notably, the eventual sale of PROMIS to these laboratories by Maxwell occurred during the same period in 1984 when Eitan tasked one of Israel's top experts in nuclear targeting with supervising Jonathan Pollard's espionage of U.S. nuclear secrets on Israel's behalf.
In order to plot how he would accomplish such a feat, Maxwell would meet with none other than Henry Kissinger, who told him that – in order to sell PROMIS to these sensitive laboratories – he needed to enlist the services of then-Senator for Texas John Tower, who was the head of the Senates' Armed Services Committee at the time. Maxwell quickly struck a deal with Tower and then, using Mossad money, paid Tower $200,000 for his services, which included opening doors – not just to the Los Alamos complex, but also to the Reagan White House. Tower would arrange a trip for Maxwell to travel to Sandia National Laboratory, where he would market PROMIS. Unlike most other PROMIS sales, this one would not be handled by Degem, but a US-based company called Information on Demand.
It is worth noting that, despite Tower's obvious and treasonous actions with respect to U.S. national security, another long-time "source" of Robert Maxwell, George H.W. Bush, would attempt to nominate Tower to serve as U.S. Secretary of Defense. When the Senate refused to confirm Tower, only then did Bush nominate Dick Cheney, who would then head the Pentagon and oversee the U.S.' role in the First Gulf War. Not long after his failure to secure the nomination as Pentagon chief, Tower died in a suspicious plane crash soon after the equally suspicious death of Robert Maxwell.
Front Companies and FBI Cover-ups
Robert Maxwell purchased Information on Demand from its founder, Sue Rugge – a former librarian, through the Pergamon Group in 1982 – the very year plans were made by Rafi Eitan and Earl Brian to subvert PROMIS. Its offices were just a few doors down from the home of Isabel Maxwell and her first husband Dale Djerassi, son of the scientist credited with creating the birth control pill.
According to FBI files obtained by Inslaw Inc. via a FOIA request in the 1990s, San Francisco's FBI opened an investigation into Information on Demand a year later in October 1983 and subsequently interviewed Rugge about the business and its activities. She told the FBI that the company's sources "include over 250 computer data bases" and that company uses these to "locate single facts as well as provide answers to complex questions dealing with such areas as comprehensive marketing research, custom data summaries, sophisticated literature searching, current awareness service and global information capability.
One of these databases included Lockheed's Dialog database and "the Defense Technical Center which is connected to the Department of Defense (DOD) which contains classified information. " She asserted, however, that the company "has no password for access and further no need for access." Elsewhere in the document, it notes that Information on Demand claimed not have any access to classified information "to the best of their knowledge" and "includes information concerning government and various available means of tapping government information databases."
The FBI asked Rugge about one client of the company in particular, whose name and identifying information is redacted in its entirety, but notes that this mysterious client had worked with Information on Demand since at least 1973. Subsequent efforts by Inslaw Inc. and others to learn the identity of the redacted client have been unsuccessful since 1994.
Notably, just one month before the FBI opened an investigation into Information on Demand and interviewed Sue Rugge, another related Maxwell-owned firm, Pergamon International Information Corporation, had sent a letter to then-CIA Director Bill Casey, offering to provide the agency with access to patent databases. The only redacted portion of the letter is the identity of PIIC's Executive Vice President, who had written the letter to Casey.
After Rugge had been interviewed, FBI interest in Information on Demand peaked soon after in June 1984, when a formal investigation was opened. This took place after two employees of Sandia National Laboratory who worked in technology transfer approached the Bureau over Information on Demand's efforts to sell PROMIS to the laboratory. Those employees were compelled to contact the FBI after obtaining information from employees of the National Security Agency (NSA) regarding "the purchase of Information on Demand Inc. by one Robert Maxwell, the owner of Pergamon International." The specific information on this purchase from the NSA is included in the report but redacted in its entirety. Two months later, one of the Sandia employees followed up with the Bureau, suggesting that the NSA and FBI jointly investigate Information on Demand, but was essentially stonewalled and told to take it up with FBI headquarters.
The FBI case file is coded as a foreign counter-intelligence investigation specifically, suggesting that the case was opened because the FBI was made aware of the alleged involvement of a foreign intelligence service in some aspect of Information on Demand's activities that related specifically to the "dissemination, marketing or sale of computer software systems, including but not limited to the PROMIS computer software product." It also noted that Maxwell himself had previously been the subject of a "security investigation" conducted by the FBI from 1953 until 1961, the year Maxwell was formally recruited as an Israeli intelligence asset.
In early August 1984, FBI headquarters and other higher-ups in the Ed Meese-led Department of Justice, which itself was complicit in the whole sordid PROMIS affair, ordered the New Mexico office to halt its investigation into Information on Demand, Maxwell and PROMIS. The cover-up, oddly enough, continues today, with the FBI still refusing to release documents pertaining to Robert Maxwell and his role in the PROMIS scandal.
Several months following the shuttering of the FBI investigation into Information on Demand, Robert Maxwell again returned to Sandia National Laboratories in February 1985, signing the contract for the sale of PROMIS and listing himself as President and CEO of Information on Demand. A few months later, he passed that role on to his daughter Christine, who served as the company's president and CEO up until her father's death in 1991, according to her résumé. Upon the collapse of his business empire shortly after his demise, which also resulted in the closure of Information on Demand, Christine created a company called Research on Demand that offered similar services and specialized "in Internet- and Big Data analytics-related market studies for companies in the Telecoms."
In addition, Isabel Maxwell, who lived in close proximity to the company's offices in Berkely, CA, told Haaretz that she had also worked for Information on Demand, which she refers to as "her sister's company," following her 1989 divorce from Dale Djerassi.
Recreating their Father's Legacy
After the death of Robert Maxwell, in what most of his family and many of his biographers regard as a murder conducted by Israeli intelligence, his children began to pick up the pieces and sought to rebuild their father's empire. Of his seven children, five took on different aspects of their father's vast portfolio.
Kevin and Ian Maxwell took over much of his businesses (and the associated fall-out) and his murky network of interlocking companies, trusts and foundations spread throughout the world. Ghislaine, having already positioned herself in New York at her father's behest to anchor his efforts to expand his empire and operations into Manhattan, began a sexual blackmail operation on behalf of Israeli intelligence alongside Jeffrey Epstein. Christine and Isabel, however, would take off where Maxwell's intelligence-linked work with PROMIS and in technology had left off by cashing in on a new revolutionary technology, the Internet.
"We literally were trying to think about how to restart this whole business" that had collapsed after their father's death, Christine Maxwell would later say of her decision to found, along with her husband Roger Malina, Isabel and Isabel's then-husband David Hayden, their internet services company – the McKinley Group – in January 1992. Isabel would remember the decision similarly, telling Wiredin 1999, that she and her sister had "wanted to circle the wagons and rebuild," seeing McKinley as "a chance to recreate a bit of their father's legacy." In 2000, Isabel would tell The Guardian that her father would "love it [the internet] if he was still here." "He was very prescient….He'd be in his element, he'd be having a blast, I'm sure he'd be thrilled to know what I'm doing now," she told the UK-based publication while "throwing back her head and laughing loudly." Notably, at that time, Isabel was leading Israeli software company with ties to Israeli military intelligence and powerful Israeli political players, including some who had previously worked directly under her father.
It's not hard to see why Christine and Isabel saw the internet as their chance to expand upon and rebuild upon Robert Maxwell's "legacy." As previously mentioned, Christine, right up until her father's death, had been president and CEO of the Robert Maxwell-owned Israeli intelligence front company, Information on Demand, where Isabel had also worked. Upon his death, Christine had founded a related company called Research on Demand, which specialized in "internet and big data analytics" for telecommunications firms, and would later overlap with the McKinley Group's work. McKinley began as a directory with a rating system for websites, later transitioning into the Magellan search engine, all of which Isabel Maxwell told Cnet in 1997were all Christine's idea.
McKinley created what became known as the Magellan online directory, remembered as "the first site to publish lengthy reviews and ratings of websites." Magellan's "value-added content" approach attracted several large corporations, resulting in "major alliances" with AT&T, Time Warner, IBM, Netcom and the Microsoft Network [MSN] that were negotiated by Isabel Maxwell. Microsoft's major alliance with McKinley came in late 1995, when Microsoft announcedthat Magellan would power the search option for the company's MSN service. Time Warner first chose Magellan for its early web portal called Pathfinder and Magellan was on the homepage of the internet browser Netscape for much of the 1990s.
Book Filthy Rich: The Billionaire's Sex Scandal – The Shocking True Story of Jeffrey Epstein
However, McKinley's fortunes were troubled as its efforts to be the first search engine to go public fell through, igniting a stand-off between Christine Maxwell and Isabel's husband that also resulted in the company's essentially falling behindother market leaders both missing the window for a second IPO attempt and lagging behind in adding ad revenue to their business model. Excite, which was later acquired by AskJeeves, ultimately bought the McKinley Group and Magellan for 1.2 million shares of Excite stock in 1996, which was then valued at $18 million. It was allegedly Isabel Maxwell who made the deal possible, with Excite's CEO at the time, George Bell, claiming she alone salvaged their purchase of McKinley.
Despite the company's lackluster end, the Maxwell sisters and other stakeholders in the company, Ghislaine Maxwell among them, not only obtained a multi-million dollar payout from the deal, but also forged close connections with Silicon Valley high-rollers. Upon McKinley/Magellan's sale, the overt ties of Christine and Isabel Maxwell to intelligence in both the U.S. and Israel would grow considerably.
A Family Affair
While the company is often framed as being a venture between Christine and Isabel Maxwell, McKinley Group and Magellan were much more than just the twin sisters' business. For instance, a November 2003 article in The Evening Standard notes that Christine and Isabel launched the company with considerable help from their brother, Kevin Maxwell who the article described as being "consumed by an overwhelming desire to be his 'dad reincorporated'" according to confidants. Another Evening Standard article from March 2001 cited report that "Kevin played a major role" in the company's affairs.
In addition, at the time,The Sunday Times noted in November 2000 that Ghislaine Maxwell "had a substantial interest in Magellan" and netted a considerable sum following its sale to Excite in 1996. It also noted that Ghislaine, throughout the 1990s, had "been discreetly building up a business empire as opaque as her father's" and that "she is secretive to the point of paranoia and her business affairs are deeply mysterious." However, she would nonetheless describe "herself as an 'internet operator'" even though "her office in Manhattan refuses to confirm even the name or the nature of her business." A separate article in The Scotsmanfrom 2001 also notes that Ghislaine "is extremely secretive about her affairs and describes herself as an internet operator."
Exactly how involved Ghislaine Maxwell was involved in the McKinley Group and Magellan is unclear, though her decision to describe herself as an "internet operator" and her documented "substantial interest" in the company suggest that it was more than superficial. What is notable, however, is that Ghislaine's time as an "internet operator" and her business interests in Magellan overlap directly with her time working alongside Jeffrey Epstein in an Israeli intelligence-linked sexual blackmail operation.
During this period of time, Ghislaine Maxwell and Jeffrey Epstein frequently had considerable overlap in their finances, with press reports from the time often asking whether Ghislaine's expenses were paid by Epstein or through her access to the "lost Maxwell millions" that had been hidden in a web of murky, untraceable financial entities and allegedly "disappeared" following his 1991 death.
The latter is certainly a possibility as it was Ghislaine who was the first to walk into her late father's office on the Lady Ghislaine following his death, where she "shredded all incriminating documents onboard," according to journalist John Jackson who witnessed the scene. This would likely mean that she was quickly able to distinguish which documents were "incriminating" and was intimately aware of his more unsavory business activities. In addition, prior to his death, Robert Maxwell had provided Ghislaine with a "tailor-made" New York corporation called Maxwell Corporate Gifts, of which little is known. The corporation was reportedly intended to aid her in establishing a foothold in New York's power base for Robert Maxwell's planned expansion into New York society, a plan first set into motion following his purchase of the New York Daily News.
Notably, an article from The Evening Standard in 2001 makes an odd comment about a major source of income from Epstein during the 1990s, stating that "has made many millions out of his business links with the likes of Bill Gates, Donald Trump and Ohio billionaire Leslie Wexner, whose trust he runs."  In addition, Epstein victim Maria Farmer noted in an interview that she overheard Ghislaine and Epstein discuss Bill Gates as though they knew him well in 1995. However, these mentions of Bill Gates here defies the official narrative about the Epstein-Gates relationship, which claims they first met in 2011.Given the "major alliance" between McKinley/Magellan and Microsoft that was forged in 1995-1996, it is certainly possible that Epstein's pre-2001 "business links" with Bill Gates were, in fact, related to Ghislaine's involvement and stake in Magellan. This is also supported by the fact that, as will be shown in Part 2 of this report, Magellan co-founder Isabel Maxwell had a personal relationship with Bill Gates and that he put her subsequent company, Israel-based CommTouch, "on the map" after a major investment that had been brokered between Gates and Isabel personally. Part 2 will also show how both Isabel and Christine's overt involvement, with Israeli and U.S. intelligence, respectively, deepened after Magellan was sold to Excite in 1996.
Here Are The Top Highlights From Ghislaine Maxwell's Unsealed Court 
Dozens of exhibits related to Ghislaine Maxwell and Jeffrey Epstein were unsealed Thursday evening, providing insight into allegations against the financier and his purported 'madam,' as well as other high-profile individuals, including Bill Clinton, Alan Dershowitz and several other people whose names one can only guess (and the internet has).
The documents, related to a 2015 civil defamation lawsuit against Maxwell by Epstein accuser Virginia Giuffre, were ordered to be released on July 23 by US District Judge Loretta Preska – which also included flight logs from Epstein's private jets, as well as police reports from the multiple locations where Epstein maintained residences.
Among the findings:
Bill Clinton was allegedly on pedo island with '2 young girls'
Sordid details from alleged sexual encounters
Virginia Giuffre asked Comey's FBI for evidence in their possession, and was ignored.
Of course:
Virginia Giuffre asked Comey's FBI for evidence in their possession, and was ignored.
Of course:
Maxwell was in communication with Epstein in January of 2015 – contradicting her claim that she hadn't been in touch with him in more than a decade.
Alan Dershowitz is mentioned several times (and has gone to great lengths to defend himself – suggesting on multiple occasions that this very document release would in exonerate him).
NEWS:

This same document appears also to have been released publicly tonight in unredacted form and shows Jane Doe 3 accusing Alan Dershowitz. @CourthouseNews https://t.co/lgTDT2yq88 pic.twitter.com/AyehpGYVBY
---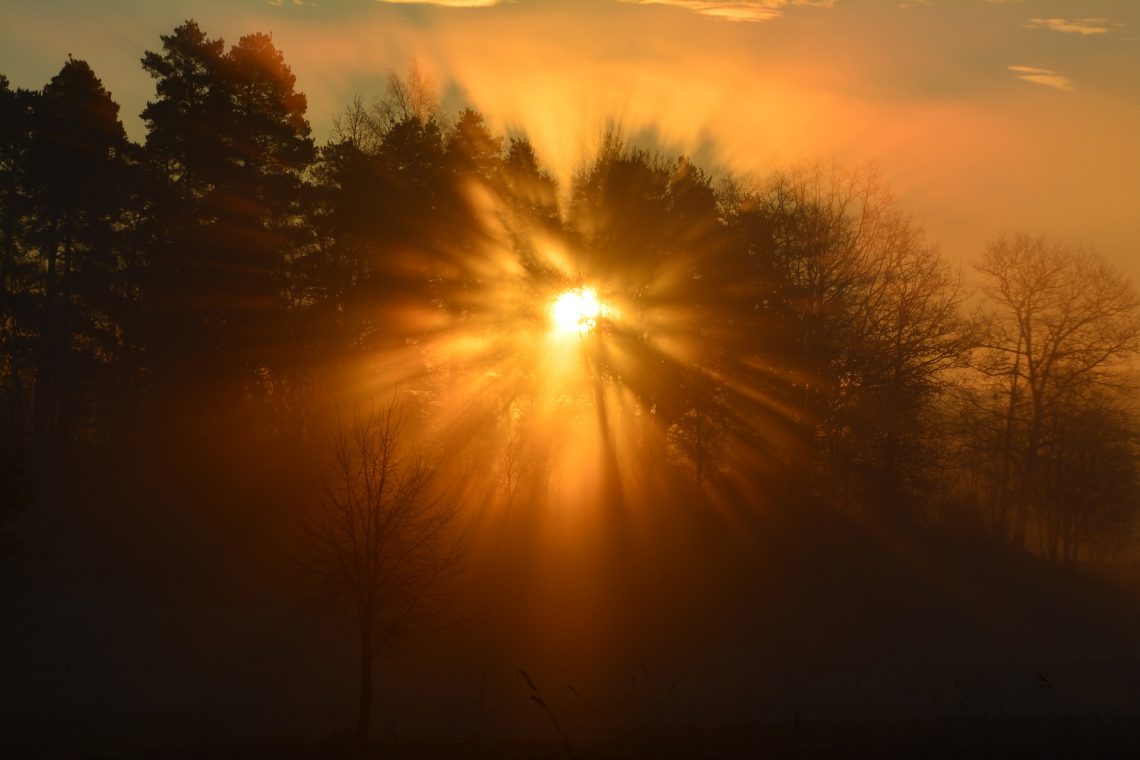 To The Young, The Warriors, and The Elderly
Time stood still for all of us. Days that once moved so quickly, often feel like quicksand, as we all struggle to find our compass and direction in these changing times. This is a worldwide movement battling against evil that has seeped into every institution and has been controlling us all for many, many decades. It should be observed from a birds eye view to get full perspective of the grand scale of this spiritual battle and how we are all exactly where we are supposed to be, right here, right now. This will not be an easy road to travel, and it's never been done before on this scale, but the reward will be worth it – to restore justice, to restore compassion and community, to create new ways moving forward that do not further jeopardize our health, our livelihood, or our children.
To All of The Children
My heart aches most for you. Your world suddenly came to a halt. You could no longer go to school, laugh on the playground, or spend time with your friends. The doors kept closing around you, and everywhere you turned people were wearing masks, and it must have been so scary and confusing. As a child, your friends are your whole world, and that was taken away from you. They closed up all of your favorite places, including summer camps, sports, swimming pools and water parks. Your summer family vacations had to be postponed. You could probably see the worry on your parents faces, and that must have been scary as well. That's why it's so important to focus on laughter and release the fears.
There will be times in the future where things or events will remind you of this time, and it may upset you. Just remember that you got through it, your parents kept you safe, and you will be okay. Remember the nature walks, the games you played with your family, the extra time you got to spend with your parents and your pets, and how happy you were to get to see your friends again. Remember those happy moments filled with love, because they will always carry you through. Know that we are fighting for you, will guide you, and do everything we can to protect you as you evolve into young adults with the heart of a warrior.
To All of The College Students and Young Adults
I don't envy this challenge you are faced with. You have had a lot thrown at you in just a short amount of time and trying to reconcile all of it while still in the middle of indoctrination is tricky and difficult. You have no doubt been dealt a tough hand. The peer pressure in today's world makes everything more challenging. Many of you missed your proms and graduations, never to get those back. Those are important moments that were taken away from you. One day you will understand the true dynamics of this situation, and how it was weaponized against all of us, and how important it is for everyone to unite. Hopefully that time comes sooner than later.
You are the most important group to the future of this country, and the world for that matter. Though many of these experiences are painful, they are necessary for mankind to evolve, justice to be restored, and the creation of new systems. Realizing the spiritual and psychological battle taking place between good and evil, is critical. Understanding our true history and how this country and world have operated and been run by very few holding power over the masses, is vital. Letting go of everything you think you know, stripping it all down to raw knowledge, tapping into your intuition, and educating yourself on both the realities and the illusions, is absolutely necessary.
It's a tall order and a lot of responsibility. Everyone has or is experiencing this and needs to go through this transition and education process, but your group is the one that needs to move mountains for future generations. Some of you are already young warriors leading the way. It's time to set things right for humanity. It's time to cut through the propaganda you have been indoctrinated with and see with clarity. But cut yourself some slack, as you have all been through a lot, and balance is needed. Be sure to cut loose and have some fun, laugh with your friends, and keep love in your heart, for it will guide you through the days ahead.
To All of The Middle-aged Warriors
You are my kin. We have been through hell and back. Many of us have been fighting this battle for a long time. We saw this coming, we know the game well, we spot the propaganda, and we know who's behind each action taken to keep the human race dumbed-down and numbed up. It's been quite a roller coaster ride, but we are pushing through and making headway, though sometimes it doesn't feel like it.
You are the ones who must remain the strongest, for many of you are raising the children and young adults. Recognize that what they are all having to endure is very traumatic and they need a high level of compassion, safety, and stability right now. Teach them and educate them on truth but go easy because their minds are being jacked up, unraveled, and mystified all at once.
We are the exhausted ones – the fatigued, but we continue to fight because we know exactly what is at stake. Sometimes we feel defeated and have to brush ourselves off and get back up again. To all of my fellow warriors – I salute you, I thank you, and I love you for having the courage to fight, the will to endure, and the faith to hold the light. We will see this through together.
To Our Elders
This one hits home. To all of the older folks who have spent their lives serving our communities, building up our economy, fighting for this country, and raising your families with love, devotion, and integrity – you have my heart. To have given so much, to have worked so hard, and to now be faced with this chaos, it must be incredibly stifling, burdensome, and depressing. Many are probably frightened or saddened by the idea of one day leaving behind your children and grandchildren in a world that feels like it's moving into communism.
But fear not, as we warriors will never allow that to happen. We will carry the children and young adults through this, and they will carry on the torch. After all, it is your generation that taught us integrity, responsibility, loyalty, and determination.
Some of the information coming out must be overwhelming to see how much has been manipulated for decades, the lies you've been told, and the propaganda you've been fed. This is devastating to all of us, but I imagine it's more difficult for you after spending a lifetime here. Don't feel duped, shame, or guilt over any of these revelations. It was well concealed and has taken many decades to finally surface. Try to take stock in knowing that you are here now to witness one of the greatest transformations ever to happen on earth, and you helped to build many of the warriors fighting this battle today.
You have already given so much, that your love and prayers alone carry us all through. This is your time to try to relax, enjoy your families and nurture yourselves – you deserve it!
Today we fight. Together we will succeed. In the end, we will all be together again. Love conquers all.
---
Featured Documentaries
An invitation to step into the power of your divine, limitless self! To move into the right relationship with all that you truly are, and therefore into the right relationship with all of life. If you accept this invitation, then you'll be able to join in the co-creation of the most wondrous future reality imaginable… a whole new life in a whole new world in a grand, golden age! An age in which we all know that we are One with each other, One with Life, One with the planet and One with the Divine. An age in which we are all awakened to our true Creator-Nature.   Author; Arn Allingham
---
Inspirational
Music • Movies • Arts • Photography • Travel
---
Headline News
---